Whether your irrigation system was installed by Aquamist or someone else, our service technicians and trucks are fully trained and stocked to service every system. Our trucks are equipped with all Hunter, Rainbird, and Toro parts to make most repairs at the original site visit! Our goal is to keep your system operating in the same high-quality manner as the day it was installed. Aquamist offers a wide variety of services for new installations, and for customers with existing lawn sprinkler systems. Annual maintenance is required to protect your system from freeze damage, ensure plant growth, accomplish maximum water efficiency, and to extend the overall life of your system. 
Spring Irrigation System Start Up
Skilled and trained technicians will thoroughly examine your system for any winter damage and make all necessary repairs
Backflow device reinstalled and checked for leaks
Adjust all sprinkler heads.
Examine rain sensor.
Set up controller
Mid-Summer Irrigation Service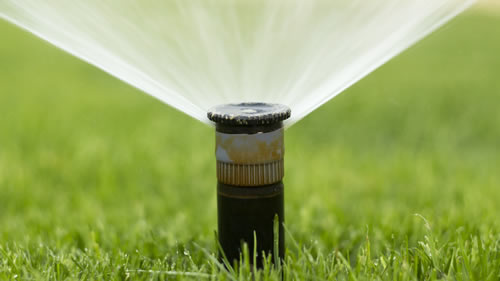 Full examination of your system, including a walk through with the client.
Adjust system (heads)
Clock readjustment for the current weather trends.
Irrigation System Winterization
Removal of water from your irrigation system with special techniques and equipment to ensure no damage to existing lines occurs over the winter
Removal of Backflow device
Aquamist will store the backflow device at your home for safekeeping over the winter. We will not take your property to our facilities for the winter.
Shut down of controller
This is an annual required test by Illinois and Indiana State law to ensure that the backflow device is preventing  irrigation water from siphoning back into your domestic drinking water.
A certified union plumber will test your backflow device and tag the valve with a current test certificate
Test results will be sent directly to your City, you do not have to worry about anything, Aquamist will take care of it for you.
Most residential tests can be done without any appointments if the valve is located outside.
Upgrades to Existing Irrigation System
Whether your landscaping has changed or if you need major repairs to an existing system, Aquamist can provide you with a detailed recommendation after the start up to improve your existing system layout and efficiency.
If you are happy… tell a friend… a referred new client gets you a FREE winterization!